Acura Battery Service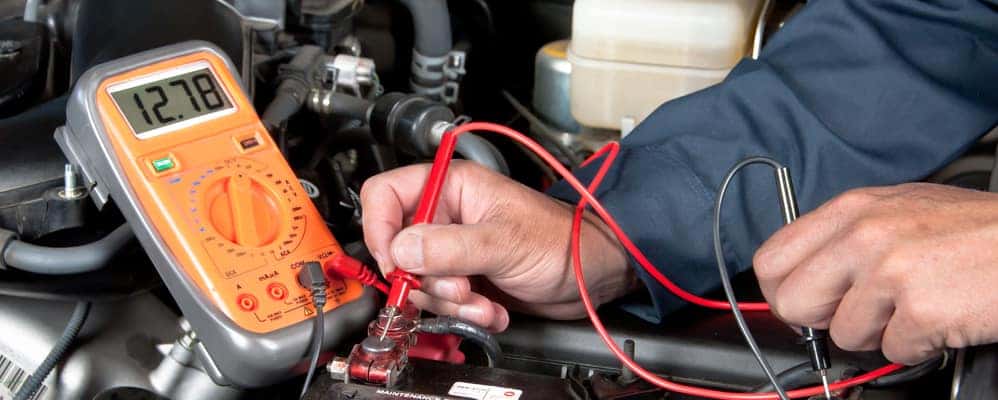 ---
---
At Rallye Acura, our experienced team of service professionals are dedicated to providing you with quality maintenance so your new or used Acura operates its best on Manhasset roads. This includes Acura batteries no matter if you have a sedan like the Acura ILX or TLX, or an SUV like the Acura MDX or RDX. If you notice that your vehicle is taking longer to start for more than two seconds or fails to start at all, then it may be time to have it inspected or replaced. Acura batteries should last drivers close to three years, but there are many other reasons why it may not be working. Learn more about Acura battery service at Rallye Acura and then stop by our dealership let us know how we can help you!
How Will I Know When to Have My Acura Battery Checked?
The quality of your Acura can vary depending on a variety of factors. That's why you should ask yourself these questions to determine whether you should bring your Acura sedan or SUV in to have it looked at by our expert service team:
Is your battery more than three years old?
Has your battery outlived its warranty period?
Have any warning lights come on?
Has your vehicle been jump-started lately?
Have you had to use a portable charger to recharge your battery lately?
Do the lights dim when the A/C or heat is on?
Has your vehicle had alternator or belt problems recently?
Is there visible corrosion on the battery posts or cables?
Find Acura Batteries and More Essential Parts at Rallye Acura
When it comes to ensuring Acura batteries have enough power and charge in them to keep you moving on Glen Cove roads, turn to the trusted team at Rallye Acura. Our technicians are equipped with the latest automotive tools to properly test and even replace your batteries. You can even save on your next battery purchase with our Acura service and parts discounts. Contact us today for more information and to schedule an appointment with our maintenance professionals near Jericho!