Introducing the Acura MDX Sport Hybrid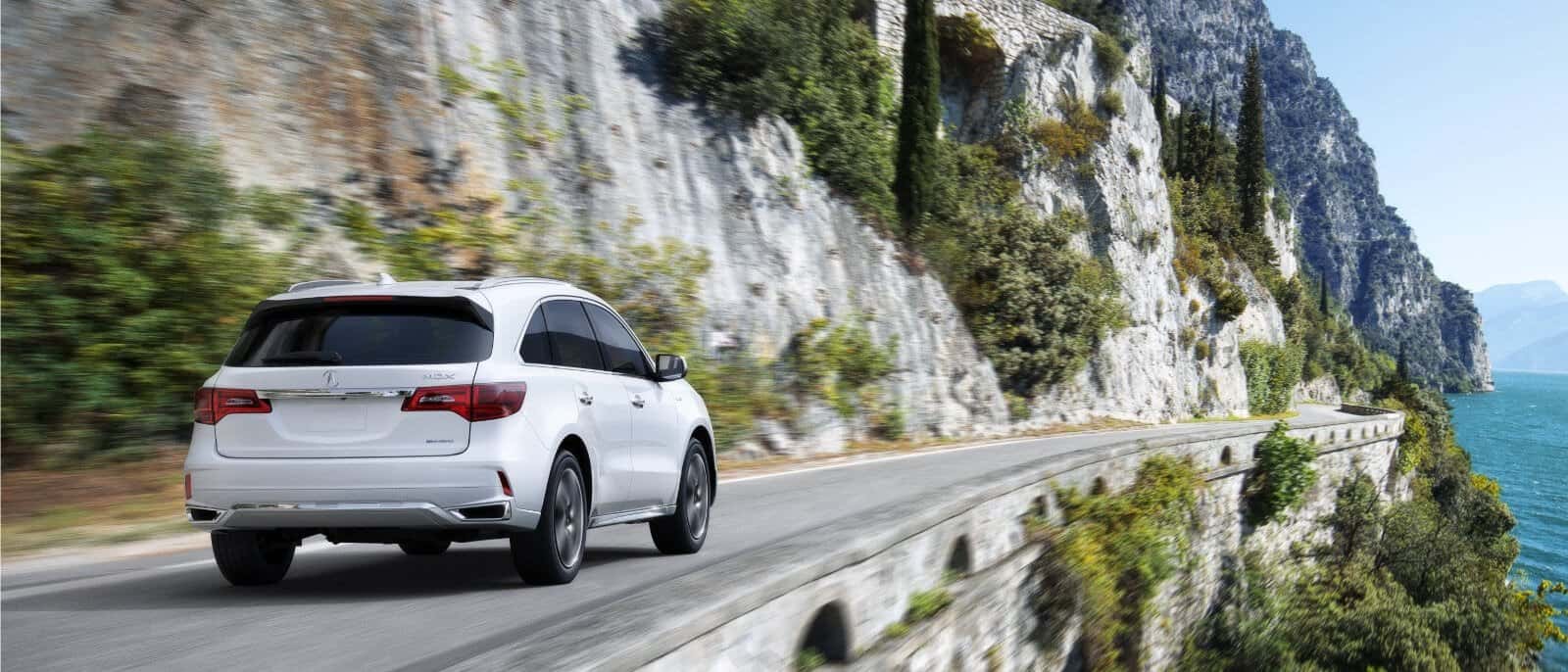 When it comes to maximizing efficiency and optimizing performance, you'll have a hard time competing with the 2017 Acura MDX Sport Hybrid SH-AWD, available now at Rallye Acura in Roslyn. This new spin on the classic luxury crossover provides drivers with a powerful engine and a complement of electric motors that increase both performance and efficiency. Check out the new MDX Sport Hybrid at Rallye Acura, where you'll be able to take it out for a test drive. But first: get the details by reading on.
What Sets the Sport Hybrid Apart?
The short answer is the "sport hybrid" part of the name, of course. It's the "sport" part that separates this crossover from the rest of the hybrids on the market, though, giving drivers increased performance alongside its impressive fuel specs. The regular MDX carries a 3.5L V6 engine with 290 hp, which is plenty impressive in its own right, but the MDX Sport Hybrid elevates things.
Power: The addition of electric motors to a 3.0L V6 engine does more than just boost fuel economy; the MDX Sport Hybrid has 321 total system horsepower, and the electric motors also help deliver a faster torque response than traditional engines.
Fuel Economy: The 2017 MDX Sport Hybrid SH-AWD earns an EPA-estimated 27 mpg on the highway and 26 mpg in the city for 27 mpg combined.*
SH-AWD: Acura's performance-oriented all-wheel drive system does more than just offer improved traction in tough weather; it's inspired by the Acura NSX supercar to deliver enhanced handling.
This is just the powertrain, of course. There's so much more to this seven-passenger luxury crossover than its engine of course, and we'd love to show it to you.
Test Drive the MDX Sport Hybrid Today
Whether you're making the drive in from Port Washington or you live down the street here in Roslyn, we think you'll find something to love about the 2017 Acura MDX Sport Hybrid. Contact our dealership today to schedule your test drive.