The 2017 Acura RDX vs the 2017 Infiniti QX50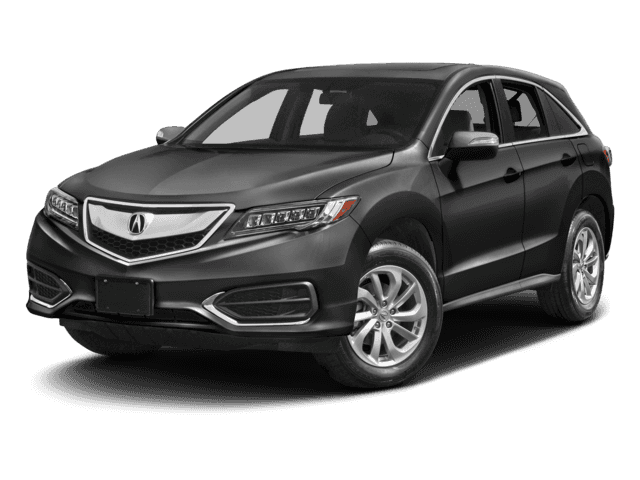 2017 Acura RDX
2017 Infiniti QX50
The 2017 Acura RDX rests easy at the front of the compact luxury SUV segment, but does it have anything to fear from the 2017 Infiniti QX50? Some of our drivers have been keen to find out, so we thought we'd organize a competitive comparison to see if the RDX still comes out on top.
Power and Efficiency
Both the 2017 Acura RDX and the 2017 Infinity QX50 make no shortcuts when it comes to power, delivering a V6 engine as standard across all trim levels. However, that's where the similarities end, with the Infiniti falling woefully behind in terms of efficiency.
QX50 Mileage: Up to 17 mpg in the city and 24 mpg on the highway.
RDX Mileage: Up to 20 mpg in the city and 28 mpg on the highway*.
Space
Any way you slice it, cabin space is seriously limited inside the 2017 Infiniti QX50. In fact, you'll find only 18.6 cubic feet of storage space with all seats filled, making the cargo section of the QX50 seem more like a sedan's trunk than the storage area of an SUV. Even with the rear seats folded, there's still only 50.1 cubic feet to play with.
The generously-sized 2017 Acura RDX can show you how it should be done after you've been disappointed by the Infiniti. There's up to 26.1 cubic feet of storage behind the rear seats or 61.3 with the rear seats folded. Passenger space is also improved; smart engineering choices mean that there's no hump beneath the middle-rear seat.
Features
Most luxury SUVs are packed with first-class features, but some models, such as the 2017 Acura RDX, are able to take things just that little bit further.
Here are just a few RDX features that you won't find at any price with the 2017 Infiniti QX50:
Multi-Angle RearviewCamera: Both vehicles offer a rearview camera, but only the RDX can cycle between Normal, Wide-angle, and Top-down modes.
AcuraLink Satellite Communication: As well as offering remote locating and services, the Acura Link system can help you liaise with a live concierge. Your concierge can look for restaurants in Port Washington or Manhasset, book a table, then send the directions to your satnav system.
Ventilated Front Seats: When the sun starts to shine its hardest across the length of Long Island, you'll be glad to turn on your ventilated front seats to have cool air circulated around your shoulders and back. In the QX50, you'll be sticking to the seats during sweltering conditions.
The Infiniti QX50 Falls Far Behind the 2017 Acura RDX
You'll quickly notice that the QX50 feels poorly designed and incredibly inefficient after taking the 2017 Acura RDX out for a spin. If you've yet to take your RDX test drive, just come down to the Rallye Acura showroom today to arrange one.